WHERE TO GO ON A DATE
FOR DINNER
EARLY JUNE
 

: Is a wine bar located in the 10th near the Canal Saint Martin. Very intimate with a changing cuisine with chefs from all over the world. Checked few days in advance on Instagram. 
ELLSWORTH : A great place for dinner near the Palais Royal, very fresh and seasonal, most of the vegetables and eggs are from their own farm near Paris. 
AMAGAT
: Hidden gem in the 20th, the place is very romantic, you can share tapas and good wine outside or inside.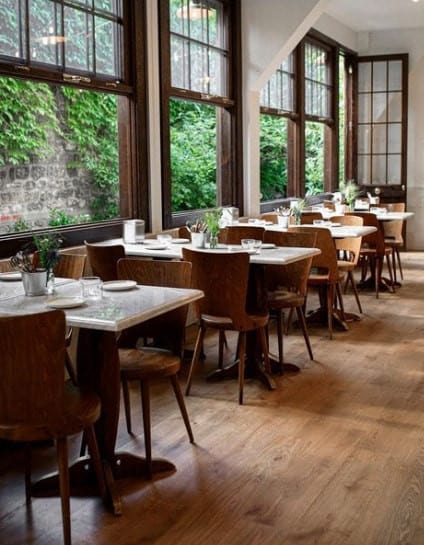 DICE
 

: Located in the 4th, near La Place des Vosges, Dice cuisine will serve you delicious italian seasonal products. The menu changes every weeks.
FOR DRINKS
LE TRES PARTICULIER : Hidden in Montmartre, in a peaceful garden, treat yourself with a drink before heading to dinner.


CARBONI'S : When you enter the restaurant, go down the stairs to SOTTO bar, a very intimate and cosy one that also carry a vintage Jukebox with a very good selection of music.